Women at the Well Ministry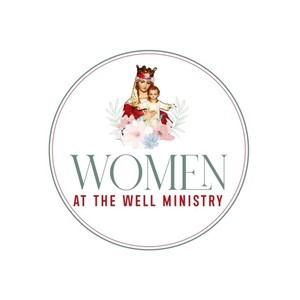 MISSION
SUPPORT : Providing support for church family members that are separated, divorced or remarried.
HEALING : Our focus is on healing the wound and consecrating our hearts to Jesus.
RESTORATION :We seek to renounce shame and restore belonging and alignment for women in the church

PATRON SAINT - St. Helena of the true cross http://www.catholictradition.org/Passion/helena.htm
NEEDS 

JOIN US- We are on Flocknote as Women at the Well Ministry
MINISTRY CONTACT- 
Mary Hunt | 361.774.2706 
ACTIVITIES
RETREATS
Providing four (4) all day retreats within the 2023-2024 year. More details to come.
EVENT
Women at the Well Ministry to host a "Family Sock-Hop" event at St. Anthony Hall on February 10th, 2024. More details to come.
SUPPORT
Providing small group platforms to connect with ministry members and grow in our faith & love for Christ Jesus. More details to come.
Times and date the ministry meets- TBD