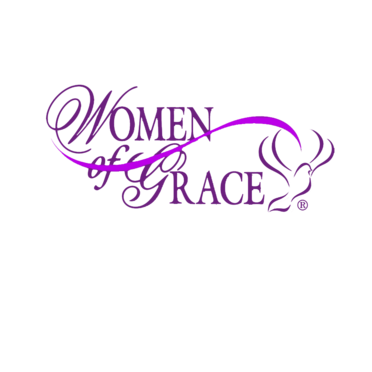 Women of Grace® is an international Catholic apostolate which began in 2003 as an outreach of Living His Life Abundantly®, Inc, a 501(c) 3 not-for-profit corporation.
The Mission of Women of Grace® is to transform the world one woman at a time by affirming women in their dignity and vocation as daughters of God and in their gift of authentic femininity™ through ongoing spiritual formation. Exploring all aspects of the "feminine genius," Women of Grace® promotes the dignity of woman, the gift of true womanhood, woman's fundamental call and mission in the world, and presents the Blessed Virgin Mary as the exemplar of all women
Women meet in small group settings while Johnnette B. Williams and a facilitator(s) lead group discussion, prayers, and fellowship using the book and study guide
Full of Grace: Women and the Abundant Life
To join a new group or for information about becoming a facilitator
Contact: Diana Marie Salsman, Parishioner and Regional Coordinator for Texas
We invite you to join us for our 
Second Annual Sisters in Christ Tea Party!  
  April 14th & April 15th in St. Anthony Hall
We are so excited to have Johnnette Benkovic Williams from Women of Grace with us this year! You do not want to miss this event!  
Friday, April 14th - Living the Power of Resurrection
Johnnette will lead a two hour talk for both men and women.  A book signing will take place directly after the talk.  
Saturday, April 15th - Entering the Immaculate Heart:  Treasury of All Grace
Johnnette will be signing books from 12PM-1PM and our Annual Sisters in Christ Tea will follow from 1PM to 3PM. This event is open to girls 13 and up and is for ladies only.  The event includes book signing, fellowship, talk from Johnnette, hat contest and raffle. Drinks, finger food and dessert will be provided.
This makes a great Early Mother's Day Gift!
Don't forget to show this invitation to your loved ones as this would be a wonderful gift idea that supports Our Lady of the Atonement Catholic Church.
The deadline to purchase tickets is April 2nd.
 If you have any questions, please email Erica Lizama at elizama@ourladyoftheatonement.org   
Link to purchase your ticket: 
https://giving.parishsoft.com/app/giving/our1541159
From the "Fund" drop down menu please select which event you wish to attend and pay the appropriate fee from the list below. 
Friday (Men & Women) - $35 
Saturday (Girls and Women Only 13 & up) - $65
Both Days (Girls and Women Only 13 & up) - $90