The restlessness and stress of daily life too often keeps us from experiencing the peace which The Lord offers us.  This peace can be found through an intimate relationship with Jesus in adoration before the Blessed Sacrament.  We are fortunate to have this opportunity at Our Lady of the Atonement in the Sacred Heart Chapel where the Blessed Sacrament is exposed every weekend beginning each Friday at 7:45 AM and ending on Sunday at 6:15 AM.
Contact: Mrs. Catherine School, Volunteer Adoration Coordinator at (210) 275-5104 or [email protected]. 
American Heritage Girls (AHG) was founded by a group of parents wanting a faith-based, scout-type character development program for their daughters in 1995. The AHG Program is dedicated to the mission of building women of integrity through service to God, family, community and country. AHG girls across the nation and the globe participate in badge programs, service projects, leadership opportunities, and outdoor experiences, all with an emphasis on Christian values and family involvement.
 
There are devoted volunteer members across the country helping girls to grow in their faith, cultivate a heart for service, enjoy the great outdoors, and have more fun than they can imagine!
 
Contact:  Veronica Tovar -  AHG Coordinator
                 Catherine Henriquez - AHG Vice Coordinator
                  [email protected], (210) 695-2240 ext. 109
Altar Guild
Jessica Coleman (210)479-5863
St. Cuthbert is the patron for Our Lady of The Atonement's parish home visitation ministry for our parishioners who are not able to participate in parish life due to illness or other limitations that prevents them from leaving the house. We need volunteers who are willing to donate an hour a week to let our fellow parishioners know that we have not forgotten them. If you are interested in the program as a lay visitation minister Dr. Jesús García Gallegos contact [email protected] (210) 993-2127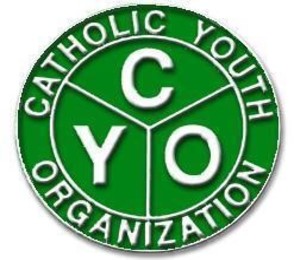 Our Lady of the Atonement Catholic Church &
 The Atonement Catholic Academy
Catholic Youth Organization (CYO) Athletics
CYO News:
COVID Protocols are constantly changing so we recommend that all coaches, parents, and players, carry a mask with them at all times when competing in CYO activities as each facility has different protocols in place.  Please remember that we must adhere to local protection protocols and that refusal to comply will result in denial of access to the particular event.
Baseball and Softball registrations have closed.  Regular season is projected to start on Friday, March 25, 2022.  Game schedules will be posted on this site for your convenience.  Please come out and support our young athletes.
Please be advised that registration refunds are issued as stipulated in the Archdiocese of San Antonio CYO Policy and Procedures Manual, paragraph 1, E-3.  You may find this document at our Home Page, under the Policy & Procedures Tab.
As always, the CYO can only survive with volunteers and coaches are desperately needed.  Please click here for coaching guidelines.
OLA CYO President: Thomas Monaghan  [email protected]
OLA CYO Registrar: Claire Adian   [email protected]
Fr. Paul of Graymoor Knights of Columbus Council #16730
Grand Knight Phil Tait (210)382-7842
God's Comfort in Loss Miscarriage Ministry:
Providing comfort to mothers and fathers after a miscarriage, still birth or infant loss.
For Online donations, please click here https://giving.parishsoft.com/app/giving/our1541159 under Fund select God's Comfort in Loss Donations
For Items donations please scroll to the bottom of the page
Donations may be tax deductible.   Please contact us by email at the time of the donation if you would like to have us send you a letter of acknowledgement for your tax records.
Who we are:
God's Comfort in Loss is a ministry for parents who have miscarried a baby. The group was created in 2021 by ladies of Our Lady of the Atonement Catholic Church in San Antonio, Texas. Our ministry team is comprised of mothers who have had miscarriages, and our hope is to provide grieving parents comfort after the loss of their child. Our patron saint is Saint Philomena.
How we can help:
We deliver care boxes to parents, with particular emphasis on mothers, who have experienced a miscarriage, still birth, or infant loss. If your family has experienced a miscarriage, still birth, or infant loss or if you know of someone who has experienced any of these, please let us know so we can provide a care box. The care box includes items that we hope will provide comfort (books, candles, crosses, holy water, diaries, etc.) to the grieving parents. Up to this date, we have distributed dozens of care boxes.
We can provide therapist contacts, as well as contact information for organizations that help parents with miscarriages.
We are also available to talk to the mother or father  who has lost the baby (we are not therapists; we are mothers who have had miscarriages, still births, or infant losses in the past).
Our pastor, Father Lewis, has approved a monthly mass for the intention of this ministry starting November 2021. Additionally, our ministry team will keep you and your babies in our personal prayer intentions.
Testimonies
"Thank you so much! I cannot tell you how much that care package meant…it arrived on the perfect day and it was an overwhelming healing experience to open it. Everything in there was so thoughtfully done and generously included. Thank you. I am most grateful for your help each and prayers. It has been such a terrible loss. I have had some really sad days. But overall, I'm really consoled knowing that in God's will is our peace."
-Letter from mother who miscarried
"I want to write in and express my sincere gratitude in receiving the care package from Marcela, Renee, and Claire today. I was so touched by the gesture – it means the world to have others reach out and share the emotional load. Thank you so much, you're doing incredible, meaningful things for people!"
-Letter from mother who miscarried
Donations can be mailed to  
God's Comfort in Loss Ministry
Marcela Elsner
15415 Red Robin Rd
San Antonio, TX 78255
To contact us or to request a care box for you, a friend or a family member, please email us at: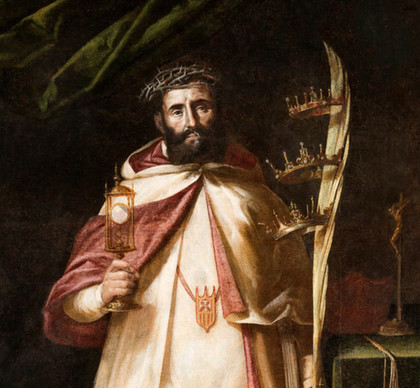 Nonnatus
Our meals for new moms ministry needs your support!
The Atonement Moms sponsor a meal train for mothers in the parish who have had a new baby, and the group has grown by leaps & bounds. We would love for parishioners to help support this ministry. Our patron is Saint Raymond Nonnatus, patron of childbirth.
If you would like your name added to the meal train email list, or to have a meal train created, please contact:
Rebecca Gisla (210) 278-4242
Rosary Guild
Catherine School [email protected]  or call (210)275-5104
Grace howard call (210)887-8562
Sacraments for the Homebound
Leave a message at (210)695-2944 ext 126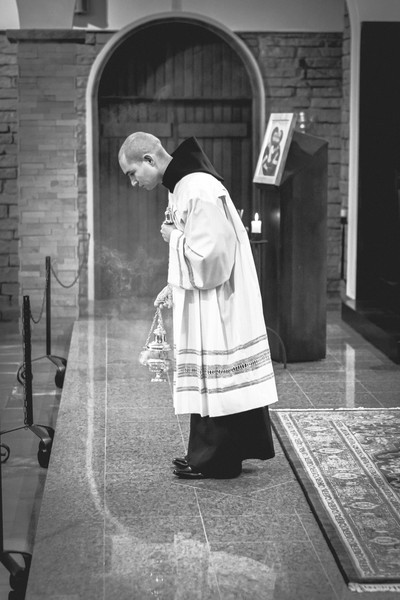 The St. Stephens Guild for Altar Servers and Greeters assists the Our Lady of the Atonement (OLA) Parish pastor and clergy in all aspects of communal worship for the parish outside of the music ministry.
You may download the server and greeter schedule by clicking here.
Volunteers may view additional information and training materials here.

Note: No person over the age of seventeen shall serve in a ministry that has contact with children or vulnerable adults unless they have successfully completed the SAFE ENVIRONMENT training, which includes a criminal background check.
St. Joseph the Worker Prayer Group
Meets every Wednesday
Bill Vogt (913)961-2981
Our Lady of the Atonement's SVDP chapter meets on the 2nd and 4th Thursday of the month. If you or someone you know is in need of assistance or a home visit, please call (210) 695-2944 x115