The restlessness and stress of daily life too often keeps us from experiencing the peace which The Lord offers us.  This peace can be found through an intimate relationship with Jesus in adoration before the Blessed Sacrament.  We are fortunate to have this opportunity at Our Lady of the Atonement in the Sacred Heart Chapel where the Blessed Sacrament is exposed every weekend beginning each Friday at 7:45 AM and ending on Sunday at 6:15 AM.
Contact: Mrs. Catherine School, Volunteer Adoration Coordinator at (210) 275-5104 or [email protected]. 
American Heritage Girls (AHG) was founded by a group of parents wanting a faith-based, scout-type character development program for their daughters in 1995. The AHG Program is dedicated to the mission of building women of integrity through service to God, family, community and country. AHG girls across the nation and the globe participate in badge programs, service projects, leadership opportunities, and outdoor experiences, all with an emphasis on Christian values and family involvement.
 
There are devoted volunteer members across the country helping girls to grow in their faith, cultivate a heart for service, enjoy the great outdoors, and have more fun than they can imagine!
 
Contact:  Veronica Tovar -  AHG Coordinator
                 Catherine Henriquez - AHG Vice Coordinator
                  [email protected], (210) 695-2240 ext. 109
Altar Guild
Jessica Coleman (210)479-5863
St. Cuthbert is the patron for Our Lady of The Atonement's parish home visitation ministry for our parishioners who are not able to participate in parish life due to illness or other limitations that prevents them from leaving the house. We need volunteers who are willing to donate an hour a week to let our fellow parishioners know that we have not forgotten them. If you are interested in the program as a lay visitation minister Dr. Jesús García Gallegos contact [email protected] (210) 993-2127

2021 - 2022 yr
 
Player pre-registration has begun for fall flag football, soccer and volleyball  for children between the ages of 4 through 16.

Please complete the Athlete Registration form by clicking here to register a player.
 
Please complete the Coach Registration form by clicking here to register as a coach or assistant.  

         
Please remember that CYO sports can only survive with the help of volunteers.  No experience necessary.  Only the will to help.  We will assist you as needed.

Points of contact
 
Jose Oliveros – President – 210-884-2992 or via email at [email protected]
Mark Cerda – Registrar – 210-232-1424 or via email at [email protected]
Helpful Information:

2021-2022 Age Division Chart
Fr. Paul of Graymoor Knights of Columbus Council #16730
Grand Knight Phil Tait (210)382-7842
Fulton Sheen Catechism
Grand Knight Phil Tait (210)382-7842
God's Comfort in Loss
New ministry for ladies that have miscarried.
Our patron saint is  St. Santa Filomena
Please contact Marcela Elsner, Renee Keller or Claire Jenkins at [email protected] for assistance or how you can get involved.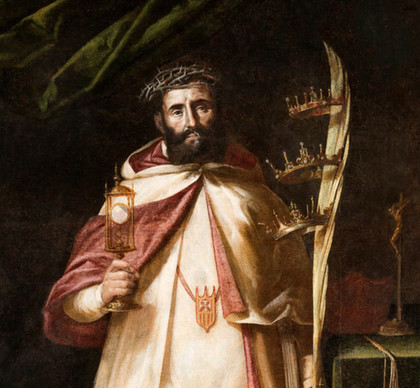 Nonnatus
Our meals for new moms ministry needs your support!
The Atonement Moms sponsor a meal train for mothers in the parish who have had a new baby, and the group has grown by leaps & bounds. We would love for parishioners to help support this ministry. Our patron is Saint Raymond Nonnatus, patron of childbirth.
If you would like your name added to the meal train email list, or to have a meal train created, please contact:
Rebecca Gisla (210) 278-4242
Rosary Guild
Catherine School [email protected]  or call (210)275-5104
Grace howard call (210)887-8562
Sacraments for the Homebound
Leave a message at (210)695-2944 ext 126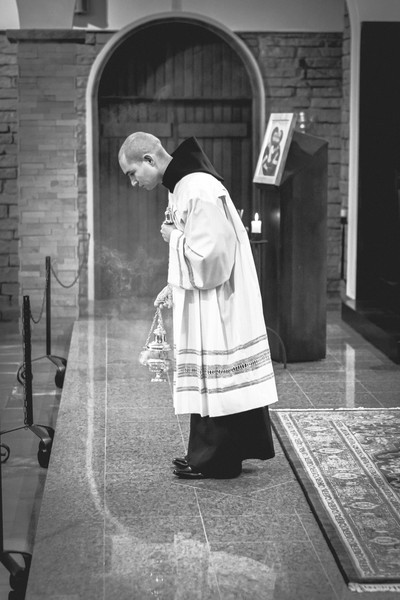 The St. Stephens Guild for Altar Servers and Greeters assists the Our Lady of the Atonement (OLA) Parish pastor and clergy in all aspects of communal worship for the parish outside of the music ministry.
Volunteers may view additional information and training materials here.

Note: No person over the age of seventeen shall serve in a ministry that has contact with children or vulnerable adults unless they have successfully completed the SAFE ENVIRONMENT training, which includes a criminal background check.
St. Joseph the Worker Prayer Group
Meets every Wednesday
Bill Vogt (913)961-2981
Our Lady of the Atonement's SVDP chapter meets on the 2nd and 4th Thursday of the month. If you or someone you know is in need of assistance or a home visit, please call (210) 695-2944 x115